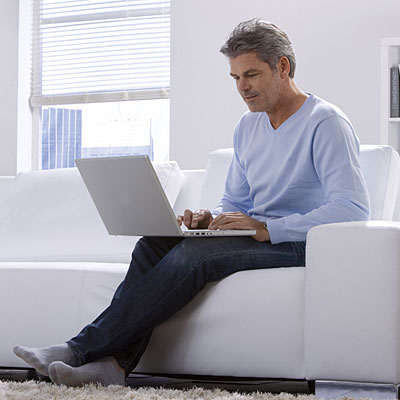 In finding a soulmate, how you sell yourself is very essential.  Websites for dating offer men a fast and easy way to meet women. Using personal ads over the internet to attract the women you want is way different than picking them up in reality.  This makes things easier; particularly, if you are shy or embarrassed about approaching.
Maybe you have already put up your own personal ad online. However, you are not getting any response and still no one approaches you. Keep in mind that you need women to get attracted with you through your ad.
In the world of personal advertisements for dating online, your ad needs to be cleverly effective and informative at the same time. For you to have the best personal advertisement, project the right personality, make people want to interact with you by chatting with them daily and acting friendly. As much as in finding a soulmate, you must take every opportunity to show them and prove that you're not pretending, that you're exactly who you said you were. Personal ads are like love letters and poems you write for your future girlfriend. Success in dating online comes with best personal advertisements.
Here are few tips that you might find beneficial in writing your own ad.
The very first as well as the most important thing to attract women online is having a complete and informative personal profile.

Check the content of your profile for grammars and spellings. Erroneous profiles reflect sloppiness and carelessness.

Compliment your profile with a picture. Make sure that your chosen profile picture is taken recently and bright and clear enough. Wear something good and smile your best smile for visitors to get attracted with your ad. A great deal of people does not add profile pictures because they are afraid they are not photogenic enough. Profiles that do not include personal photos are just as less likely to be viewed.

Act yourself and act sincerely. Be truthful with what you are searching for and what you prefer. If you're only searching for something casual, tell the truth. Never say you're searching for marriage just to get a lot of details because it is wastes everyone's time.

Avoid giving too much information about you.  Otherwise you will no longer appeal to be that interesting

Add a twinge of humor, cool metaphors and drama to your profile. By doing this, you will be able to get attention and interest from viewers.

Avoid sounding either aggressive or offensive in your own ad as this will reflect your unwillingness to meet new friends

Keep the communication between you and your profile friends for you to better know your prospective partners

Make your profile seem positive. Avoid using phrases such as "in dire need of meeting someone"

Never use bad words as they generally turn a lot of people off and are really offensive

Listing the things that you fancy can come handy to you. Pick one perfect example and elaborate the reason why.

There's no need to create an accomplishment list. Try not to use personal adjectives such as I am a creative, honest and spontaneous person. Instead cite examples to describe those traits. 

Include things you think can reflect goodness such as being told by some people as funny or liking kids

Ask them questions which they can answer through email

Try sending them replies as soon as you can

Sound optimistic. Show them how you love your life and how you live it

Have patience. It will take you some time to finally have somebody whom you can know more
Add some phrases that reflect your characteristics and personality. Some of these are:
long term relationship – will show how ready you are to commit in a relationship that can go a long way

amazing personality – will tell them that you have a good personality and that it is worth to meet you

no baggage – will tell them that you're totally free of responsibilities like a child

adventurous and active – will tell them that you're perfectly healthy

ask me whatever – will show how honest and open you are to divulging personal stuff about you